Hi Friends –
We all know, or at least I hope we do, that puppy-hood is a critical time for socialization. We take our puppies to class, let them romp around with other puppies, it's adorable. They learn how to play well with other breeds, play styles, they're doing great! Maybe we started taking them to dog daycare on the days that we have to work long hours. Or if we know we'll be gone that evening. They are young and have lots of bugs they need to get out!
But then at some point we stop taking them to daycare. Sometimes it's because we have another dog at home, so we figure he can play and continue his socialization with him. Or, time just flies way too fast and before we know it, our puppy is now 18 months old and hasn't really played with another dog for 6 months. Or maybe we had a bad experience at the dog park and just haven't returned.
If your dog is regularly socialized with a variety of friendly and appropriate dogs, he will feel comfortable around other dogs.
Whatever the case may be, if your dog does not regularly play with friendly, social dogs, he could literally lose his sociability manners and become a, wait for it, "doggy nerd" (insert dramatic music, Dun-Dun-Dun!)… Just like learning a foreign language, if you are not using it regularly in conversation, you will soon forget it. When I owned my dog daycare, we had a rule for dogs returning to play; if they had been gone for more than two months, they had go to through our evaluation process just as though they were a brand new dog coming to play. Yep, just two months, that's how short it can take! Plus, when you have a dog daycare, new dogs are coming in all the time, so if you have a returning dog, they may know *some* of the dogs there, but not all of them. That is versus. a dog that is there 2-3 days a week and sees a new dog come in – They are not the "newbie", the other dog is.
Dog-Dog reactivity takes up probably 80% of my private lessons. I will often hear people say "I don't get it, he went to puppy class"… Speaking of their now two-year old dog. Yep, if they don't use it, they lose it. It would be like taking a 5-year old child to kindergarten, then keeping them home (without seeing other kids) until college – Hmmm. My guess is they'd have a pretty tough time!
If your dog is regularly socialized with a variety of friendly and appropriate cows, he will feel comfortable around other cows.
Don't worry, if you have a doggy nerd, we can totally help. Sometimes their nerdiness or frustration may come out in barking at other dogs, lunging, acting like a fool when they see a dog. Sometimes it can be fear based, air-snapping, standing behind you, or maybe just feeling overwhelmed to the point where they can't even bear to take a treat when they are in the presence of another dog.
We've got this awesome class called Focused & Confident. I named it originally because I was thinking of the dogs, but through the years the title of the class has changed meanings – It originally was to have our dogs focused and confident. Being able to pay attention us and listen even when there were high-level distractions around us. But, through the years, the title has also become a goal for our owners. Focused, so you can learn to read your dogs signals and truly understand what he's going through and what his though process is like. And Confident, this class gives you the confidence that you can totally do this – You've got it! Once your dog understands that he doesn't have to worry about the situation, because you've got it under control and you won't let anything happen to him, he can become much more relaxed… And hence, focus on you and become more confident (man, I could go around and around with those words, couldn't I?). haha! You get the point.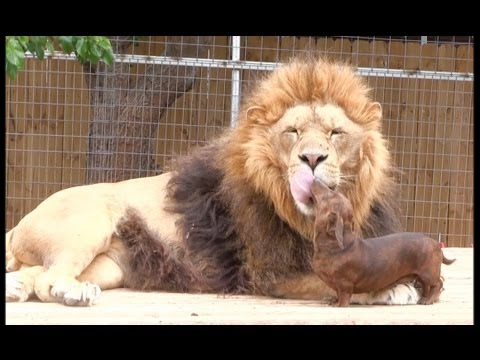 If your dog is regularly socialized with a variety of friendly and appropriate lions, he will feel comfortable around other lions. Okay, you know I'm not telling you to socialize your dog with a lion (or possibly even a cow for that matter), but hopefully you get the picture, if your dog is raised and/or used to being around something that is appropriate and friendly, they will feel comfortable around it (ie, other dogs!). That doesn't mean to all of a sudden take your dog to a dog park to get him socialized, oh no! Take it slowly…
I think this class is amazingly helpful for everyone, not just those of us that have dogs that are reactive, or fearful, or not listening. It's like going to the Dentist every six months, preventative care. Man, if we could get to everyone BEFORE their dog became reactive, wowsa!!! Let's do it!
Here are our upcoming Focused & Confident Classes:
I'm looking forward to seeing you and your dog in class!
Giene Keyes, CPDT-KA
Owner and Founder – Dog Face, LLC
Giene Keyes is the Owner of Dog Face Training, winning Best of Madison, Gold for the past three years in a row, she provides positive in-home and group training for you and your pet. She specializes in aggressive dogs and difficult cases. Having successfully owned one of the first dog daycares in the Madison area, she now consults for daycares and training companies on dog body language, managing a pack and much more. She is an Instructor with the American Red Cross in Pet CPR and First Aid, a Certified Canine Good Citizen Evaluator with the American Kennel Club, and a Licensed Judge with the WI Dept of Ag, Trade & Consumer Protection. Giene is a member of the Association of Pet Dog Trainers and is a Certified Pet Dog Trainer. She routinely presents seminars on dog behavior and training. Giene has been a regular guest on popular Madison radio shows, as well as morning and evening newscasts. She has been featured in numerous trade magazines, newspapers and was even on the cover for Wisconsin Woman. She enjoys holding training workshops and seminars across the state. When she's not working, she is enjoying mother nature on her farmette in Southern Wisconsin with her husband, children, Portuguese Water Dogs, cats, rats, tortoises, chickens and pot bellied pigs (which of course are clicker-trained!).